Questions that we answer a lot in the Overture Help Centre relate to the different contact types. In Overture you can create People, Companies and the third type (called different names depending on your agency type) generally, Artist, Act or Group.
You may find that as artists, acts or groups change over time it becomes necessary to add new contacts to their bookings or alternatively remove old contacts who no longer need any access to bookings.
Luckily Overture automates this process for you!
For the remainder of this article I will use Artist to denote this contact type. Bear in mind because of Overture's flexibility in your account this may be called Artist, Act or Group.
To begin make sure that the new contact has the Artist added to it. On the Contact record click Edit Contact and in the field Artist enter the Artist name, if Overture already has this Artist saved it will suggest it in the dropdown.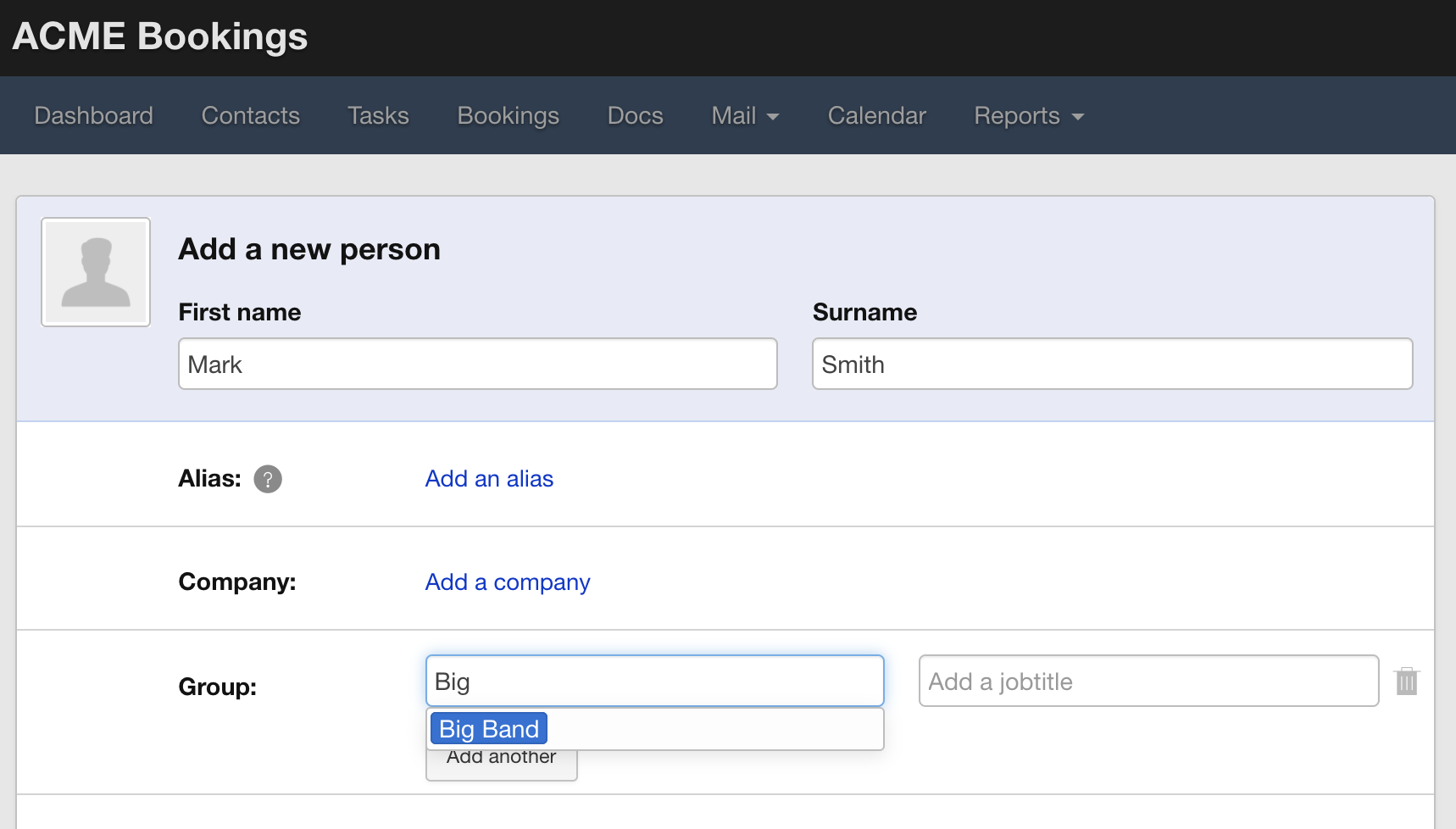 Next head over to the Artist record for that contact. Located in the sidebar is a box labelled 'People'. This will contain all the current members of the Artist record.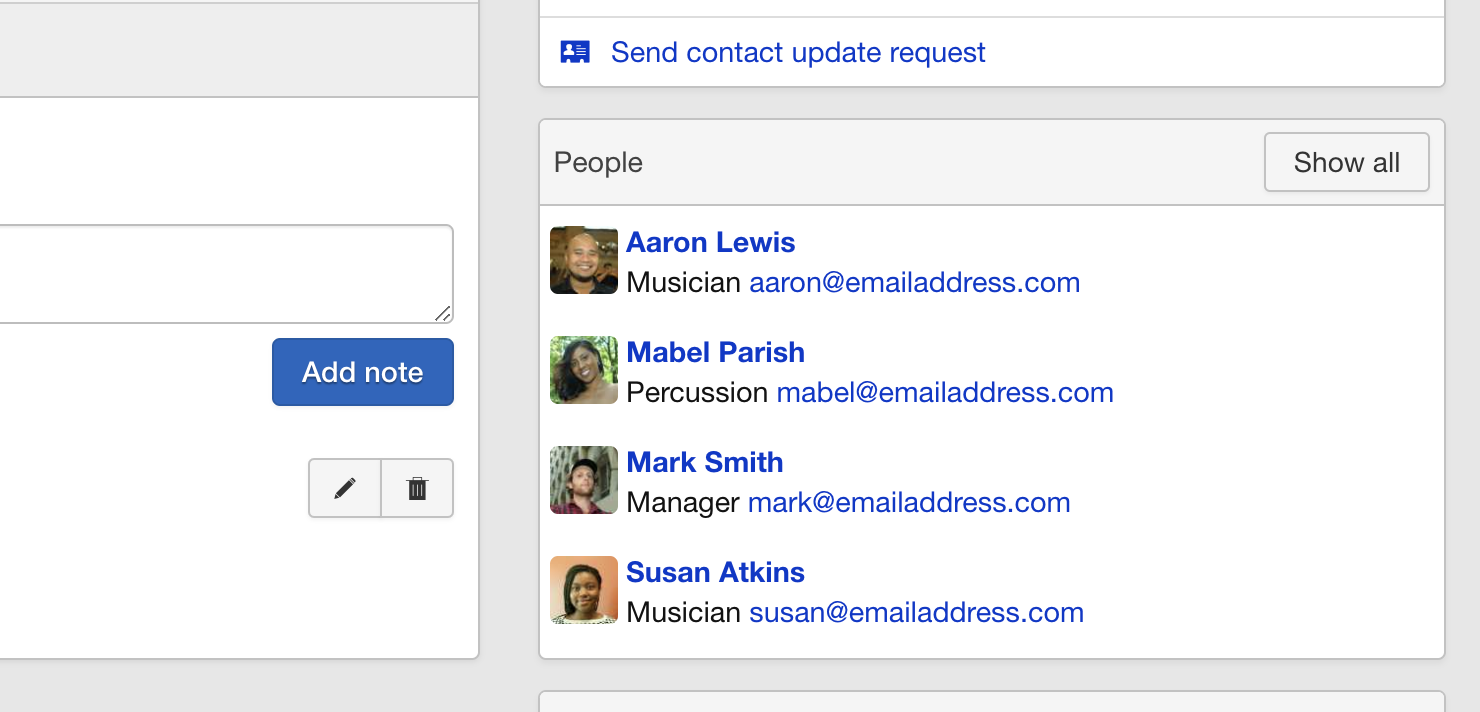 Click 'Show All' and you will be taken to the People page containing all the information related to the contacts associated with that Artist. Locate the portrait silhouette icon at the end of the contact name on the right, see the screenshot below for how this appears. Click this icon to open the contact specific options.
The options we're most interested here are:
Settings
Main contact. This will choose this person from the Artist record to be the person to receive email correspondence related to this Artist.
Include in notifications. Having this ticked 'on' will ensure that the this person is included in notifications by default on all new bookings for this Artist.
Actions
Add to all [Artist Name] bookings
Add to all future Artist Name] bookings
Remove from all [Artist Name] bookings
Remove from all future [Artist Name] bookings
If you are looking to add a new contact to the bookings for this Artist, you have two choices.
You can either Add the contact to ALL bookings past and future with the first option. Or you can ignore all past bookings and add the contact to ALL FUTURE bookings.
Alternatively if you are looking to remove an old contact from bookings for this Artist, you can select the third option in the list above to remove them from ALL bookings past and future. Or choose the last option in the list to remove them from ALL FUTURE bookings thereby preserving the information in past bookings.
Simply select the option you require and then hit save.
After this, you will receive a notification explaining that you will receive an email when the process is complete.