Welcome to the first in a new series of product update videos and blog posts. In this post I'm going to quickly run through the new additions we have made to Overture over the last couple of months. Watch the video below for a quick visual overview.
Follow us on Twitter to stay up to date with all the new features as we release them.
LIVE
#1 Tabs on dashboard
A nice little addition to the Overture dashboard are the new Tabs located at the top of the main feed. You can now switch between the usual activity feed and any upcoming performances displayed on a map with detailed location information below. We plan on adding further tabs in the future so you can quickly see other types of information in digest format.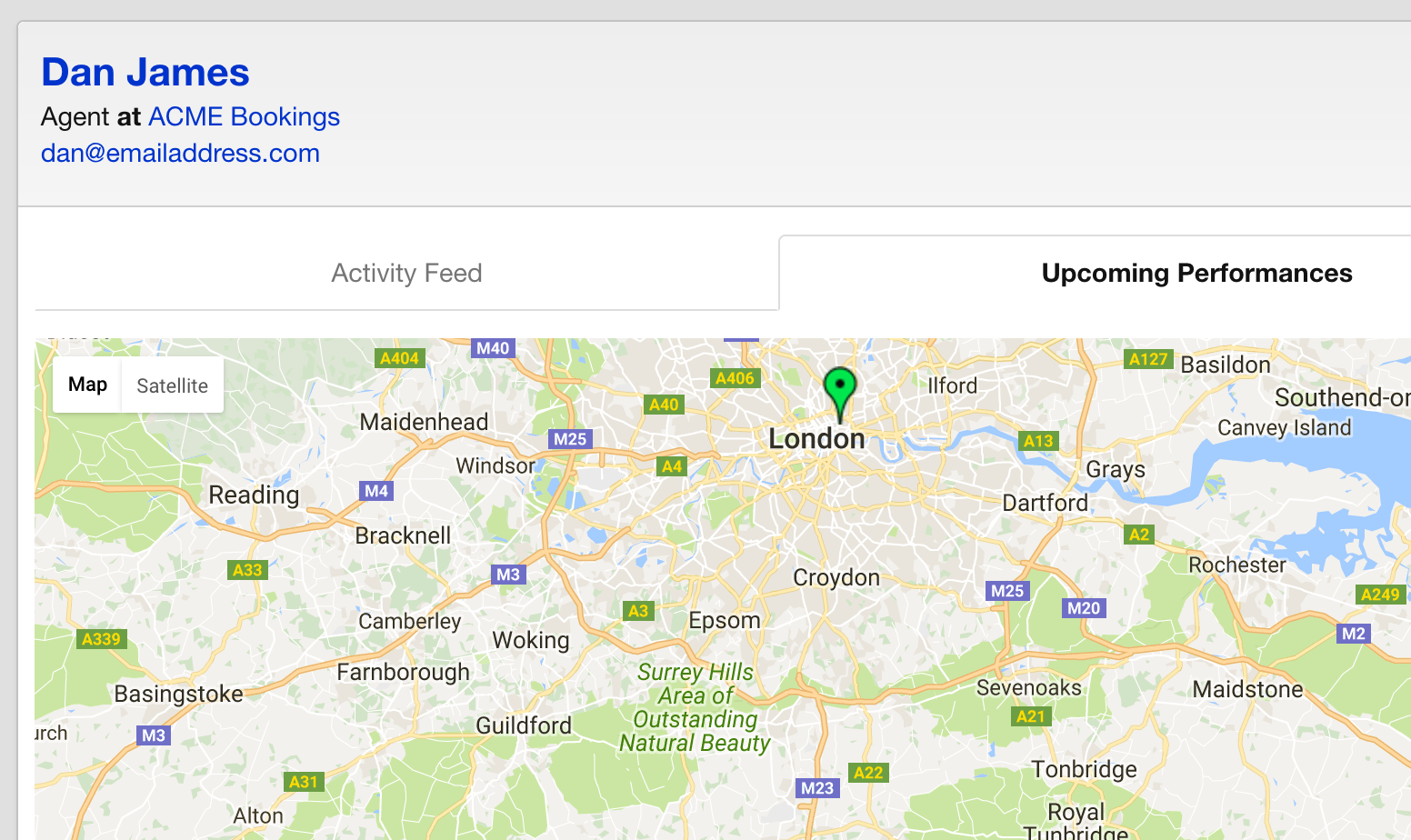 #2 Part paid status added to invoices
You now have 3 states for the status of invoices. Unpaid / Paid and Part Paid. You can simply click through the statuses until you get the required option. Additional to this if you have logged a payment against this invoice and marked it part paid in the sidebar you get a nice little popover letting you know the payment status and how much is left to pay.

#3 New Colour Picker Adjustments
The feedback about the colour picker update that launched with the new Overture UI was that the palette was too limited especially if you use a lot of booking statuses and have many tags each requiring a unique colour. We listened to your feedback and extended the colour picker to include a smaller more organised palette when you open by clicking the show more link to extend the picker and reveal more colours.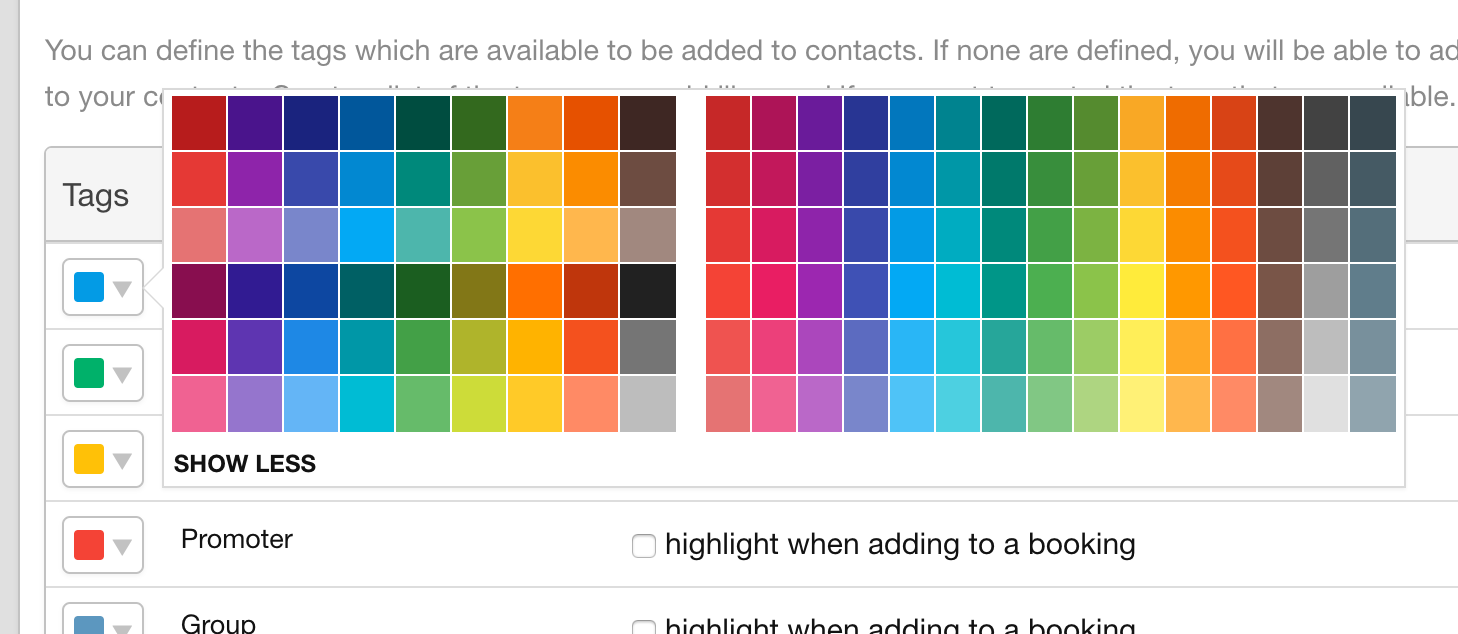 #4 Publish itineraries directly from a booking
To save you some time heading over to the Overture itineraries reports section and locating the booking you want to publish an itinerary for. You can now publish an itinerary for a booking directly from the booking page. Using the link in the sidebar and then on the next screen selecting the information required.
#5 Choose which artists internal users can see
As mentioned in the previous blog post you can now control which of your internal users sees which artists bookings and events. Check out the video in this blog post for a more complete explanation of how this works.
#6 Stripe integration
Again as mentioned in the previous blog post you can now collect payments for your bookings using the Stripe payment platform. Check out the video in this blog post to see how you can get it all setup.
IN DEVELOPMENT
Adding Location Info With Foursquare
Very soon you will be able to flip a switch when adding a new company record and then when entering a company name Overture will connect with the Foursquare API and pull in any relevant information to save you from filling out the form.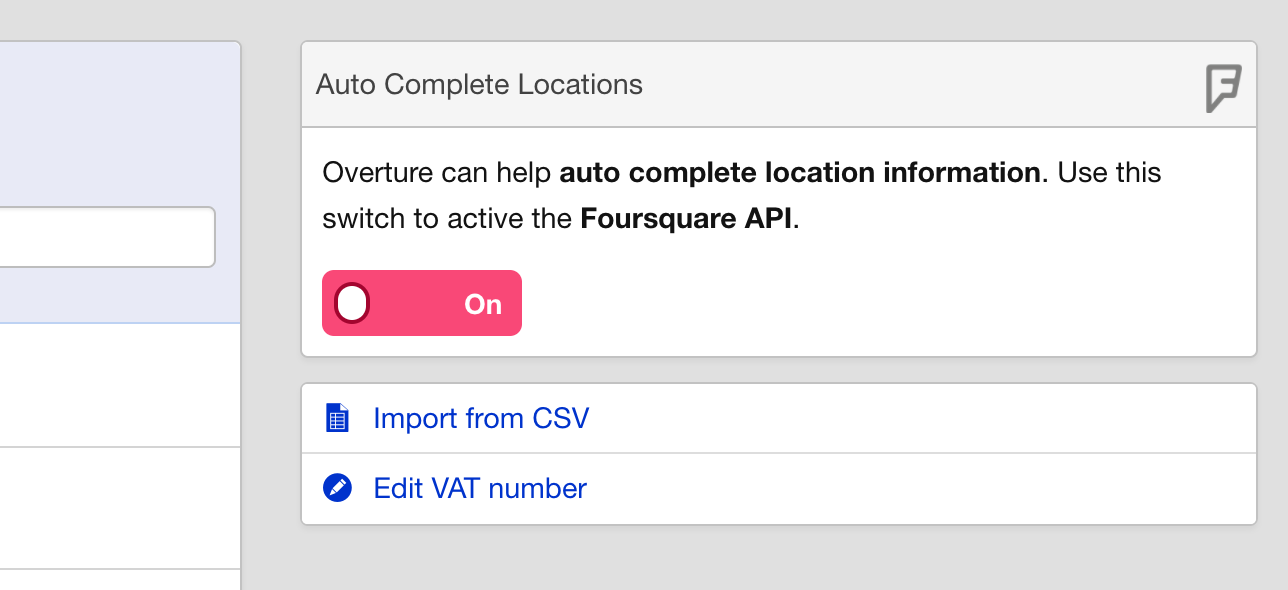 iPhone app
Work is progressing on the iPhone app we are looking at a January release date so follow us on Twitter or keep an eye on the blog for release information.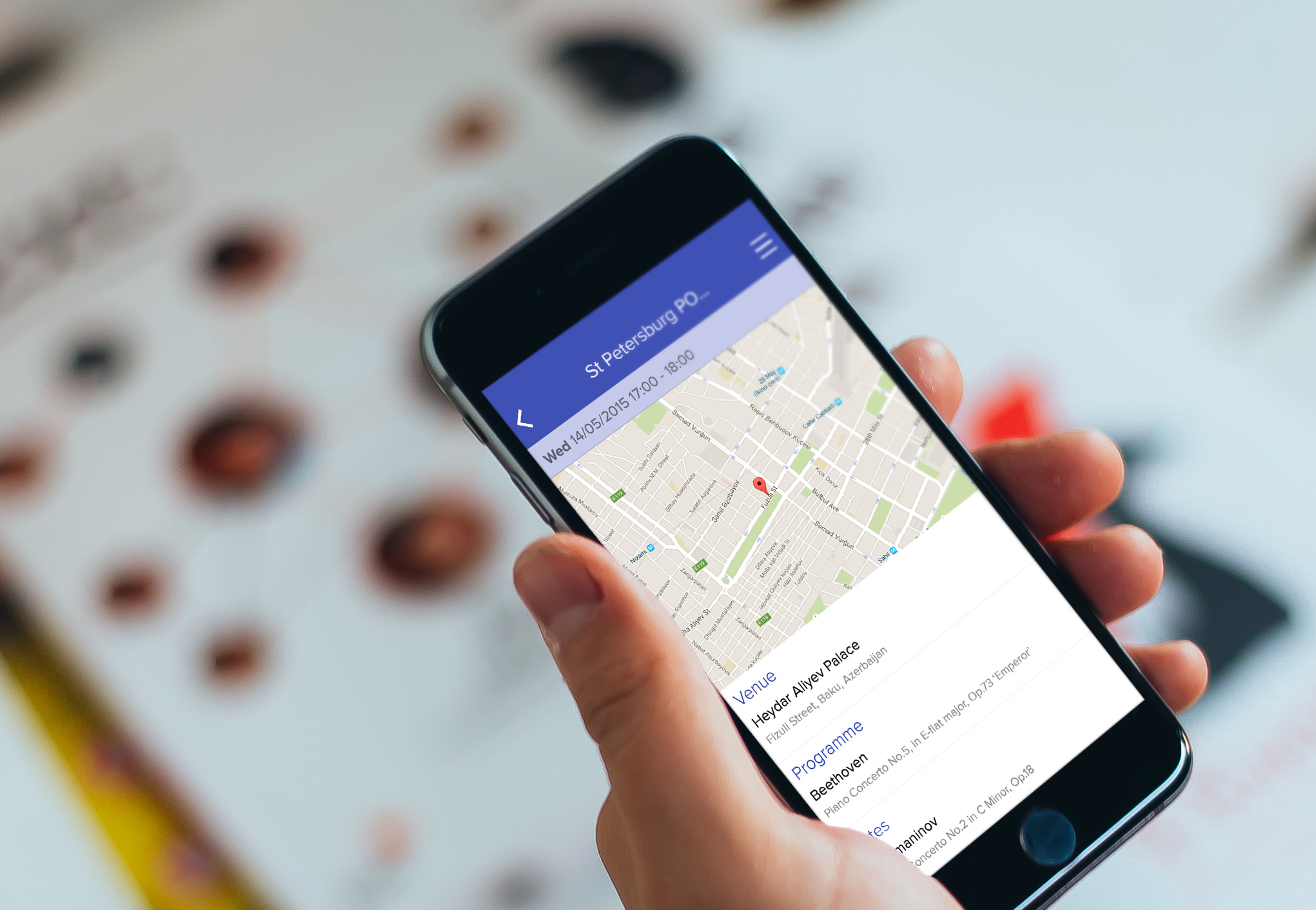 That's it for now. We will post another product update video in a couple more months with new additions to Overture to keep you up to date with all the new additions. Thanks for reading!