Dan here – Representing Curious Ferret I recently completed the Dart 10k swim raising £1300 for the charity Level Water. Below is an article I wrote for Swim Magazine, published by GMC Publications justswimmag.com/subscribe
—
It was a beautiful day in Totnes for the Dart 10k. Level Water, the charity running the event, had spared no effort in making the participants feel welcome, providing music, coffee, and friendly faces. Perhaps most importantly, the river's waters looked pristine and I was looking forward to getting started.
Prior to the event, I had developed a case of Swimmers Shoulder, likely due to overtraining. Fortunately, Dan, the physiotherapist from Lewes, had managed to alleviate most of the discomfort. Still, I felt it wise to take it easy, so I made the decision to switch from the Blue wave (the fastest group) to the White wave (still swift but more manageable).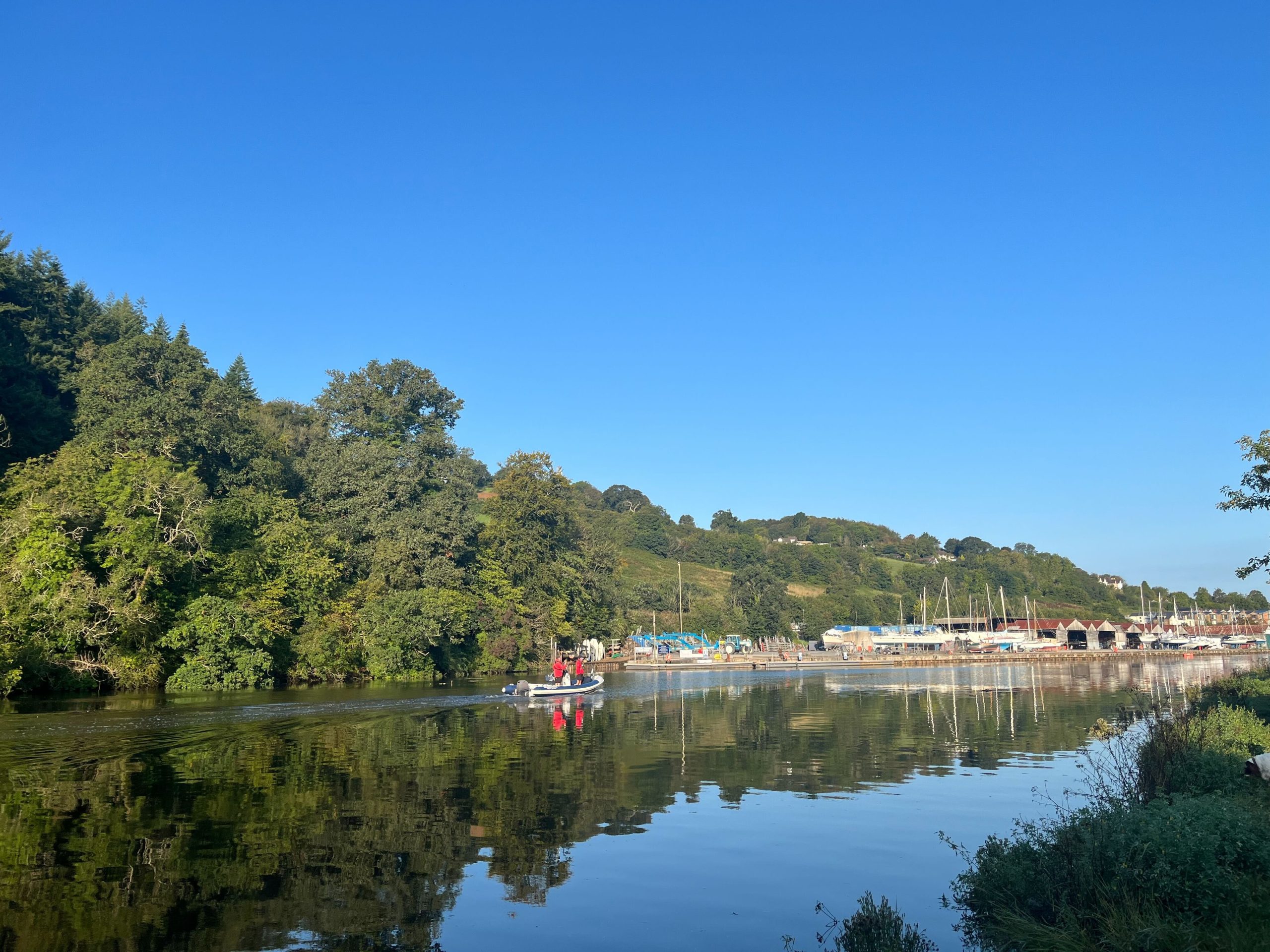 As one of the last swimmers wearing a white cap to enter the water, I enjoyed a relaxed start. My swimming background was primarily in pools, with a technique characterised by long glides, a deliberate catch, and a strong focus on maintaining proper body positioning. However, it didn't take long for me to realise that swimming in the open waters of the Dart was an entirely different ballgame. Visibility was practically zero, a fact I had anticipated but not fully prepared for. I had underestimated how often I would need to lift my head to navigate.
Adapting my technique to the open water, I relied on visual cues while breathing, whether it was the riverbank or the helpful team on paddle boards. Surprisingly, I was making good progress, my shoulder was holding up.
The tide was in our favour, although not as strong as I had assumed. My typical pool swim speed hovered around 4 km/h, yet here I was averaging 5 km/h. Initially, I hadn't planned to make any pit stops, but by the time I reached the 3 km feeding station, I yearned for at least a sip of water. The river's saltiness had caught me off guard. At this point, the effect of the tide became more apparent as I nearly overshot the station while trying to grab a hand-hold.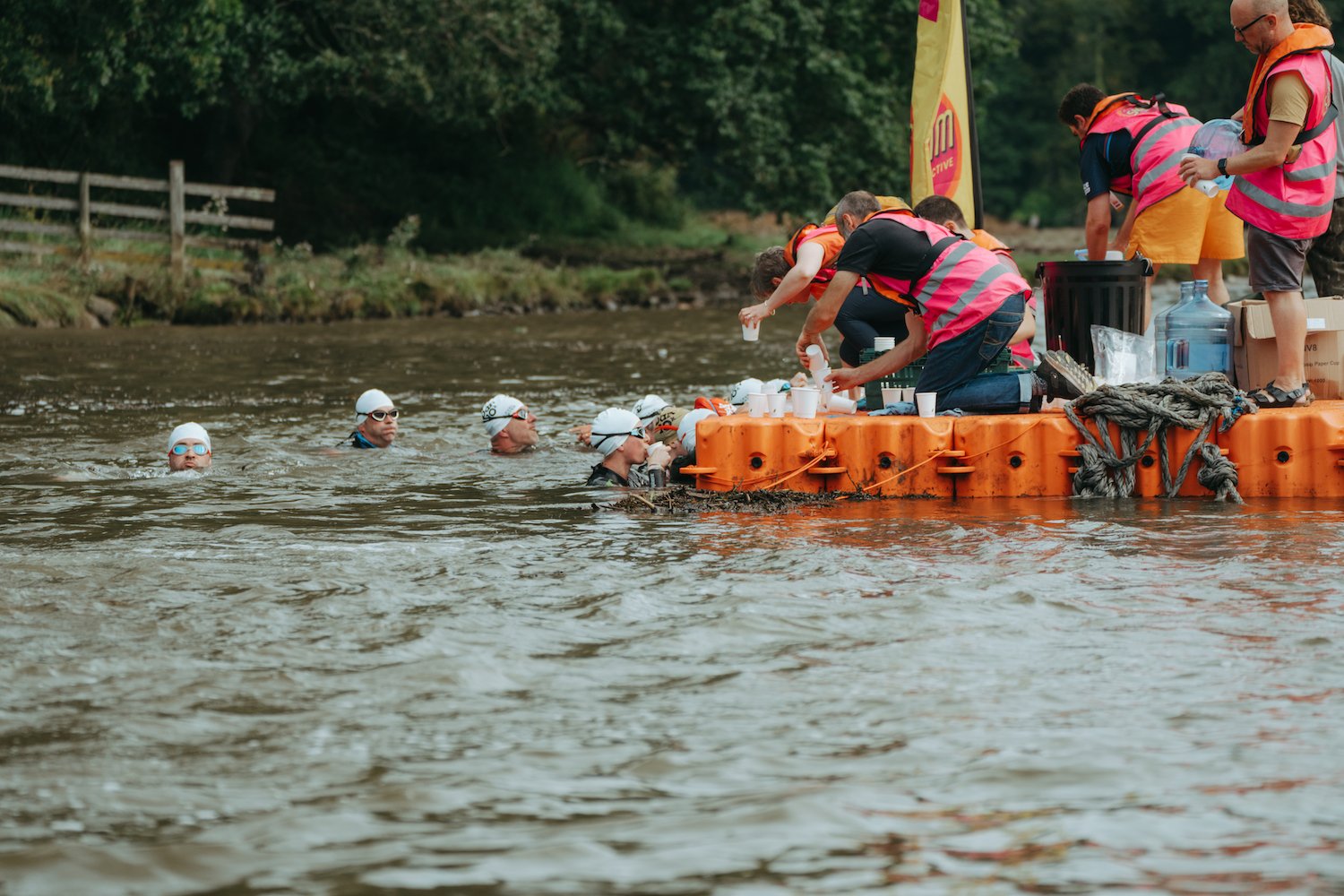 I was well aware that the next feeding station lay ahead at the 7km mark, so I pressed on. This segment of the river was truly breathtaking, and I relished every stroke. However, fatigue was slowly creeping in. When you're used to swimming in a pool, you always have some reference point, a cue to tell yourself, Just 1000m more. But in the river, that sense was gone, and at the 7km mark, it hit me hard.
At this feeding station, I got passed by the first of the Blue hats. This guy was an open water swimming pro, and I couldn't help but admire his sighting technique. I thought to myself, I'll try to keep up with him, but he vanished into the distance.
They dubbed this part of the course "the climb," and it felt exactly like that. Exhaustion was settling in, and my shoulder was giving me grief. To make matters trickier, I had already overtaken most of the other swimmers, so I could only spot two or three ahead of me, plus the blue-hatted speed demon in the distance, widening his lead.
Spying the final pontoon, I made a beeline for it. I was beyond tired, struggling to haul myself out of the water. But to my surprise, I was told I'd finished fourth, and that felt pretty darn good. Overall, I came in 11th with a time of 2 hours and 5 minutes.
As I made my way down the pontoon and rounded the corner, the spectators erupted in cheers, welcoming us home. The guy in the blue hat, who had wrapped up a solid ten minutes earlier, looked like he could've swum the whole course again. They handed us mugs filled with delicious hot chocolate and praised our efforts. It was an incredible day, and I can't wait to dive back in next year, with hopes of cracking that elusive sub-2-hour mark.