Overture's Booking Details Report stands out as one of the platform's most powerful features, allowing users to tailor their exported data to meet their specific needs. In this article, we'll explore the latest enhancements to this feature and how it empowers users with flexibility and control over their data.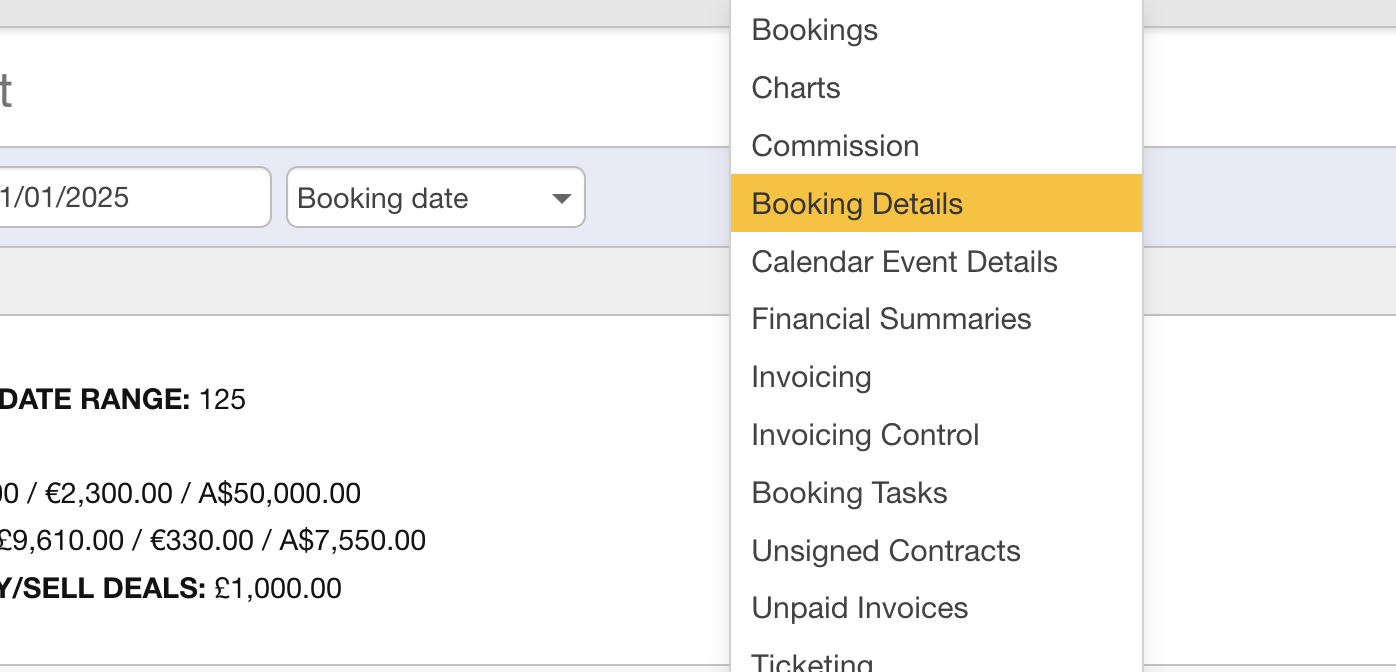 A World of Search Options
One of the standout features of Overture's Booking Details Report is its flexibility. Users are presented with a range of search options to fine-tune their exported data. Let's break down these options:
Contact-Based Search: You can initiate your search by contact name or even by tags, offering a tailored approach to data retrieval.
Tag Filtering: Overture takes it a step further by allowing you to filter results by both booking tags and contact tags. This flexibility ensures you get precisely the data you need.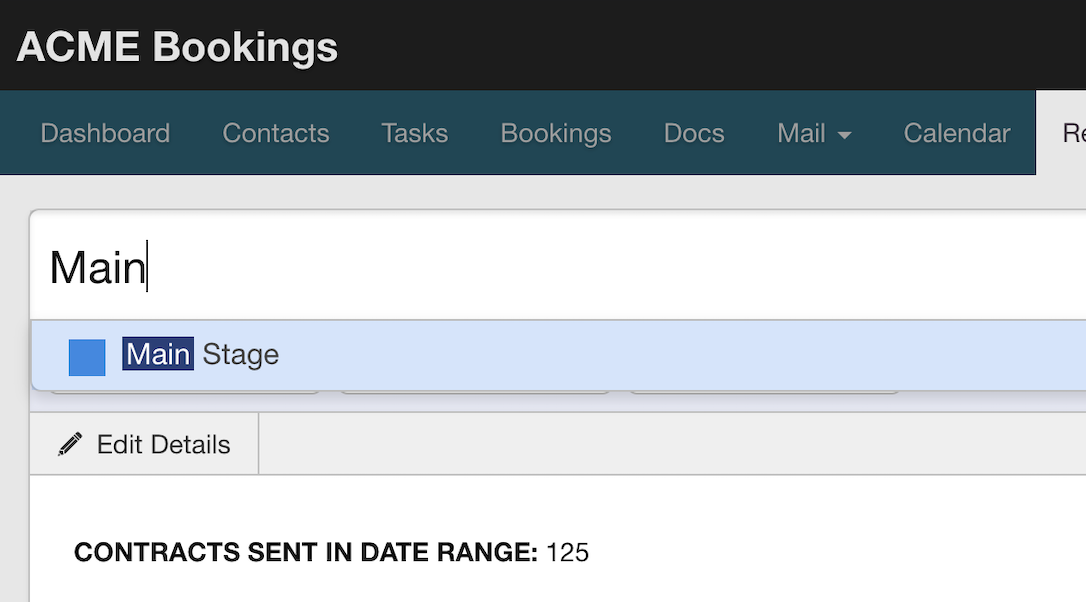 Date Range Selection: To manage large datasets efficiently, you can select specific date ranges for export, optimizing processing time.
Advanced Search: The Advanced Search dropdown offers various search fields to further refine your results. The Calendar key in the sidebar helps filter bookings by status or a selection of statuses.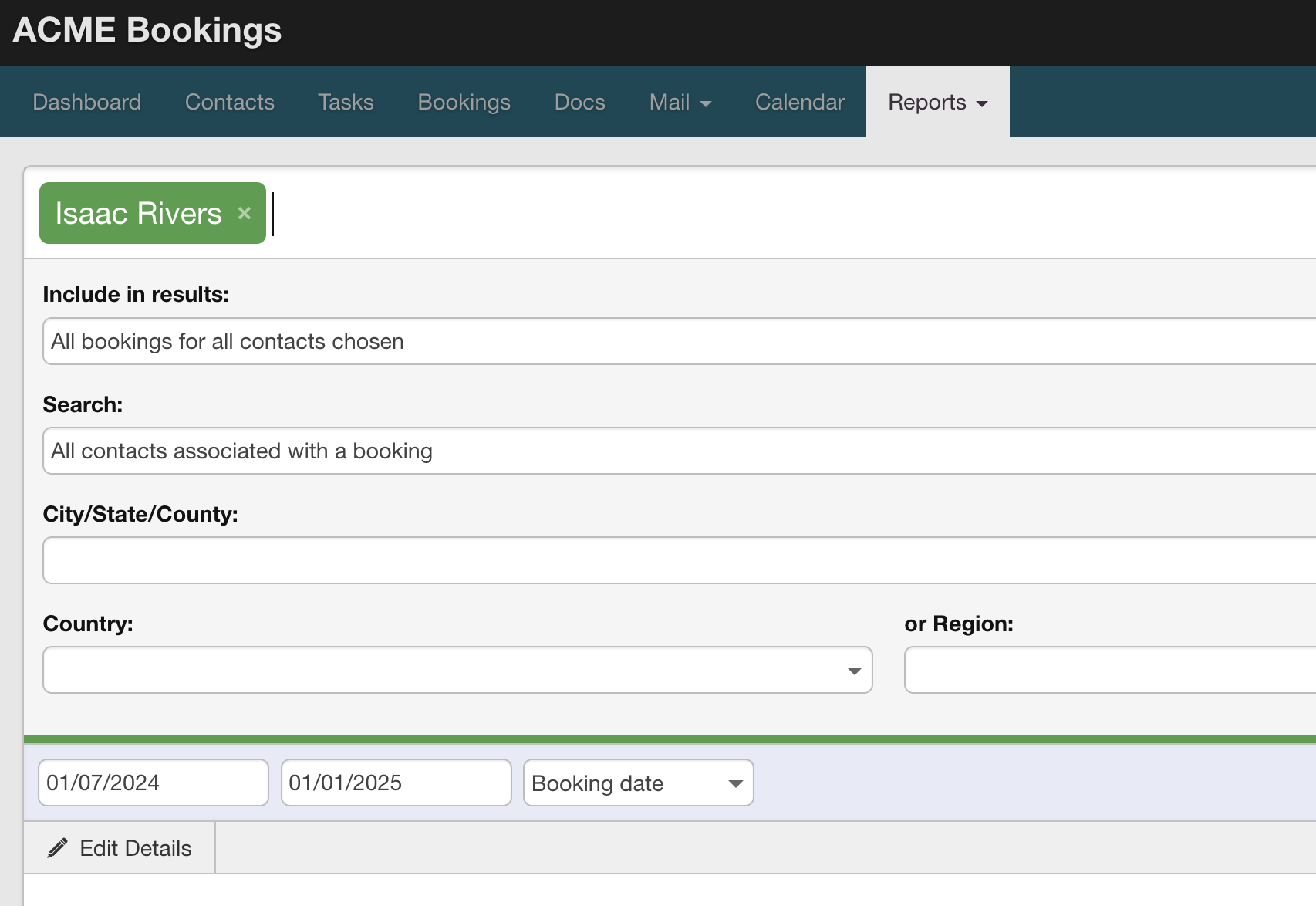 With these options at your disposal, you have the power to filter your dataset to your exact requirements.
Customizing Your Data Set
Once you've refined your search, it's time to focus on the data you want to see.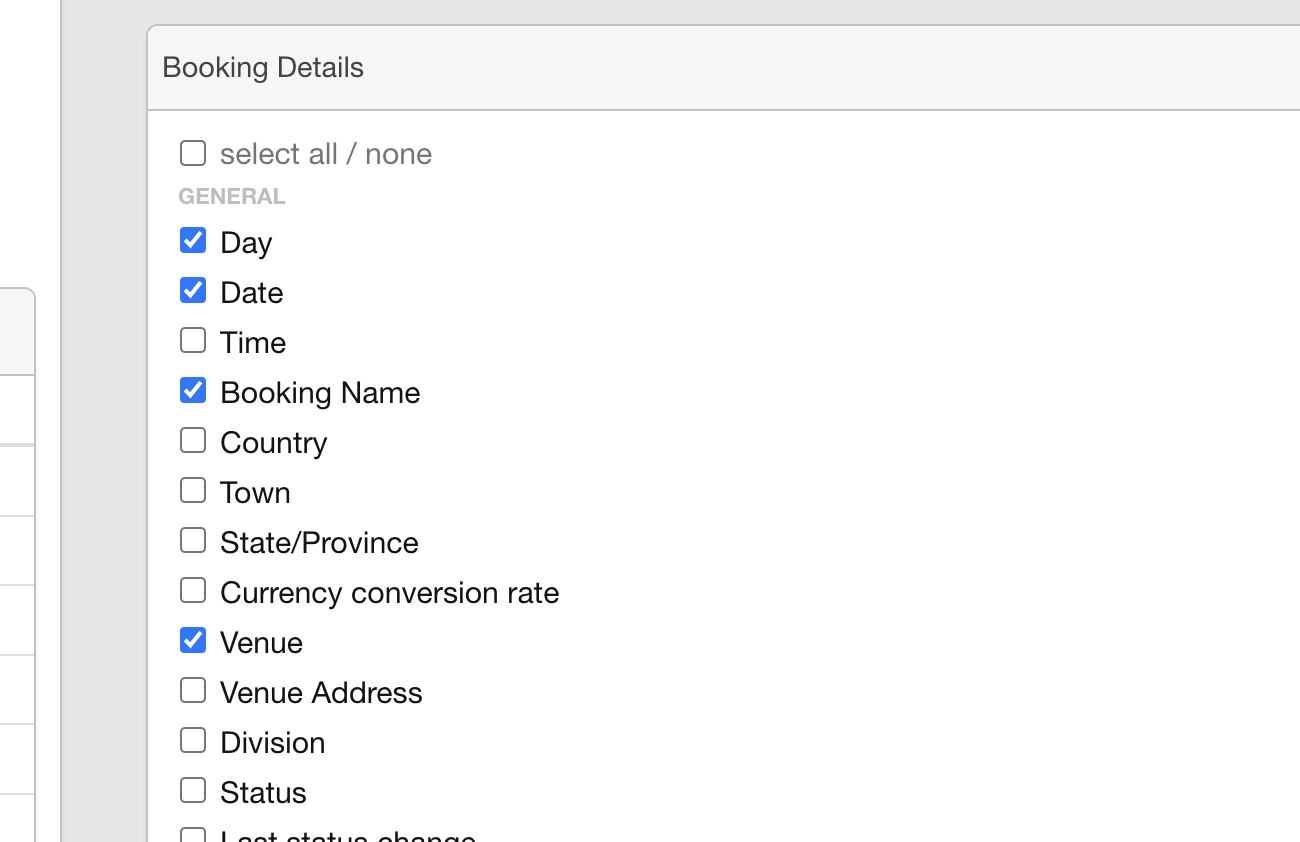 Start with the basics, such as date, booking name, and status. These are essential for gaining insights into your data. Here's what you can include in your report:
Day
Date
Time
Booking Name
Country
Town
State/Province
Currency Conversion Rate
Venue
Venue Address
Division
Status
Last Status Change
Promoter
Promoter Email
Promoter Phone
Promoter Address
Lead Source
Artist
Agent
Assistant
Booking Created By
Booking Created At
Contract Date
Contract Number
Financial Details Notes
Financials Updates
Recent updates have significantly improved the financial details section. It's now easier to analyze financial data with the following columns:
Currency
Fee
Fee VAT
Commission/Profit
Commission/Profit VAT
Artist Earnings
But the innovation doesn't stop there. Overture has introduced a lesser-known yet highly valuable feature: mass editing of Further Information fields.
Review & Edit Further Information
These fields match the setup in your Overture settings and can be customized to your specific needs. You'll find them as columns in the table, with any relevant data visible. Editing is a breeze, with the ability to enter information into multiple cells simultaneously.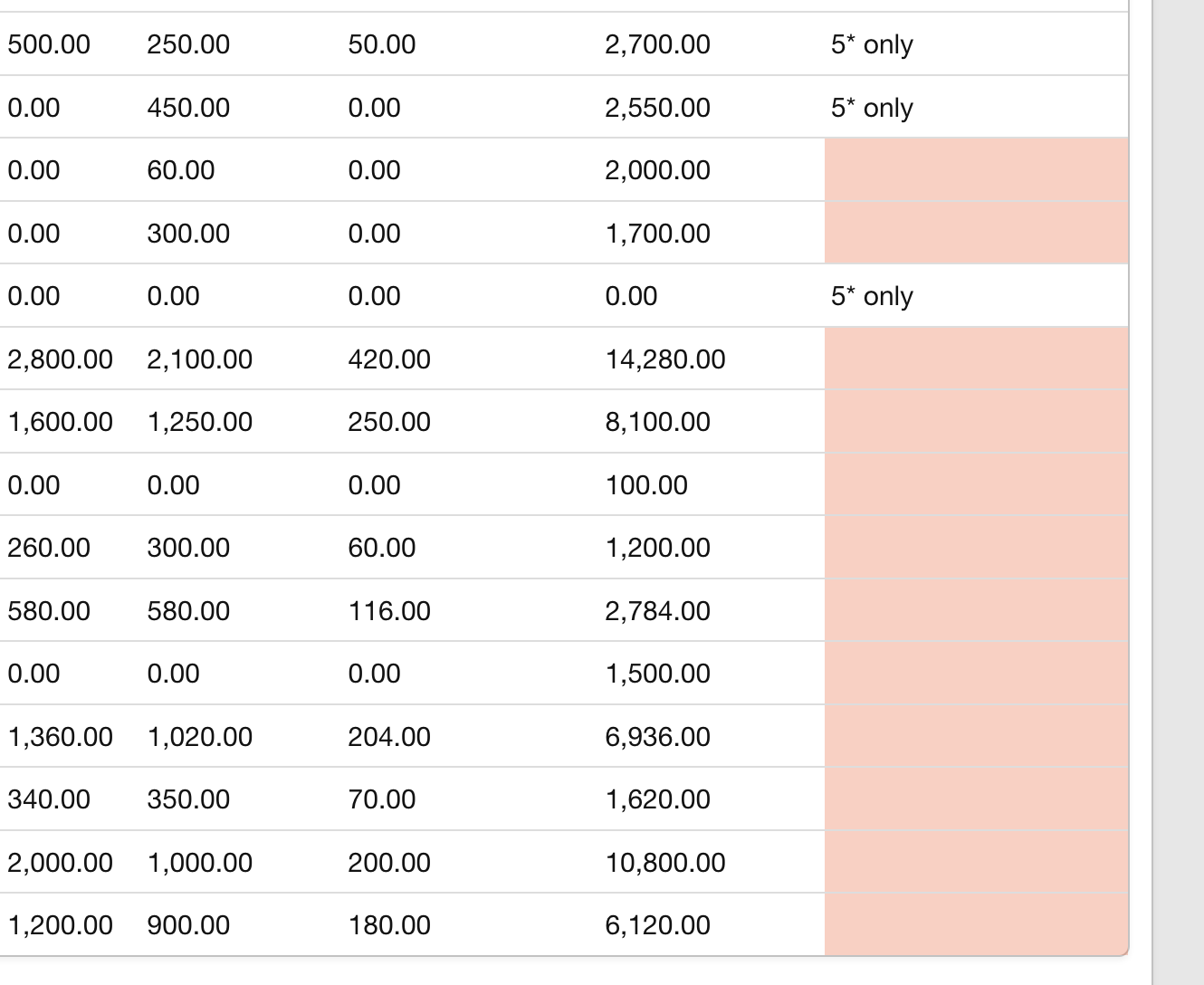 Once your data is in order, exporting it is a simple task. At the bottom of the sidebar, you'll find the export option, allowing you to manage your data seamlessly in Excel or Numbers.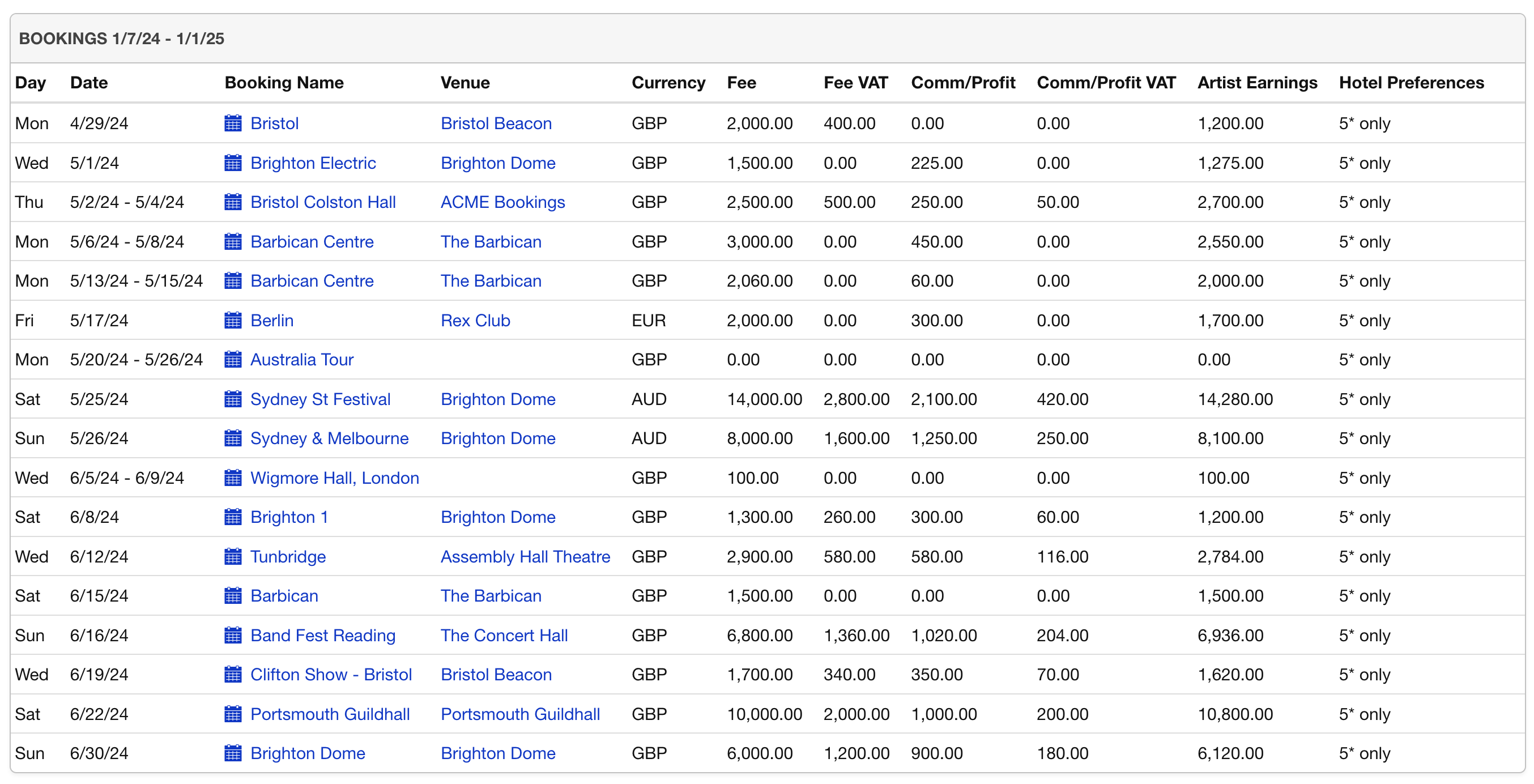 Overture's Booking Details Report is a game-changer for music booking agents and artist managers. Its flexibility, customization options, and recent enhancements make it an indispensable tool for efficient data management and analysis in the music industry. Stay organized, save time, and make more informed decisions with Overture's innovative features.