Further to the addition on the booking page of splitting the commission between agents we have added a new report for you to interpret this information.
Since this is not a feature that all Overture users will find useful, to access this report for now you can contact support to request this be switched on for you. Then in the reports menu just select 'Commission' from the list.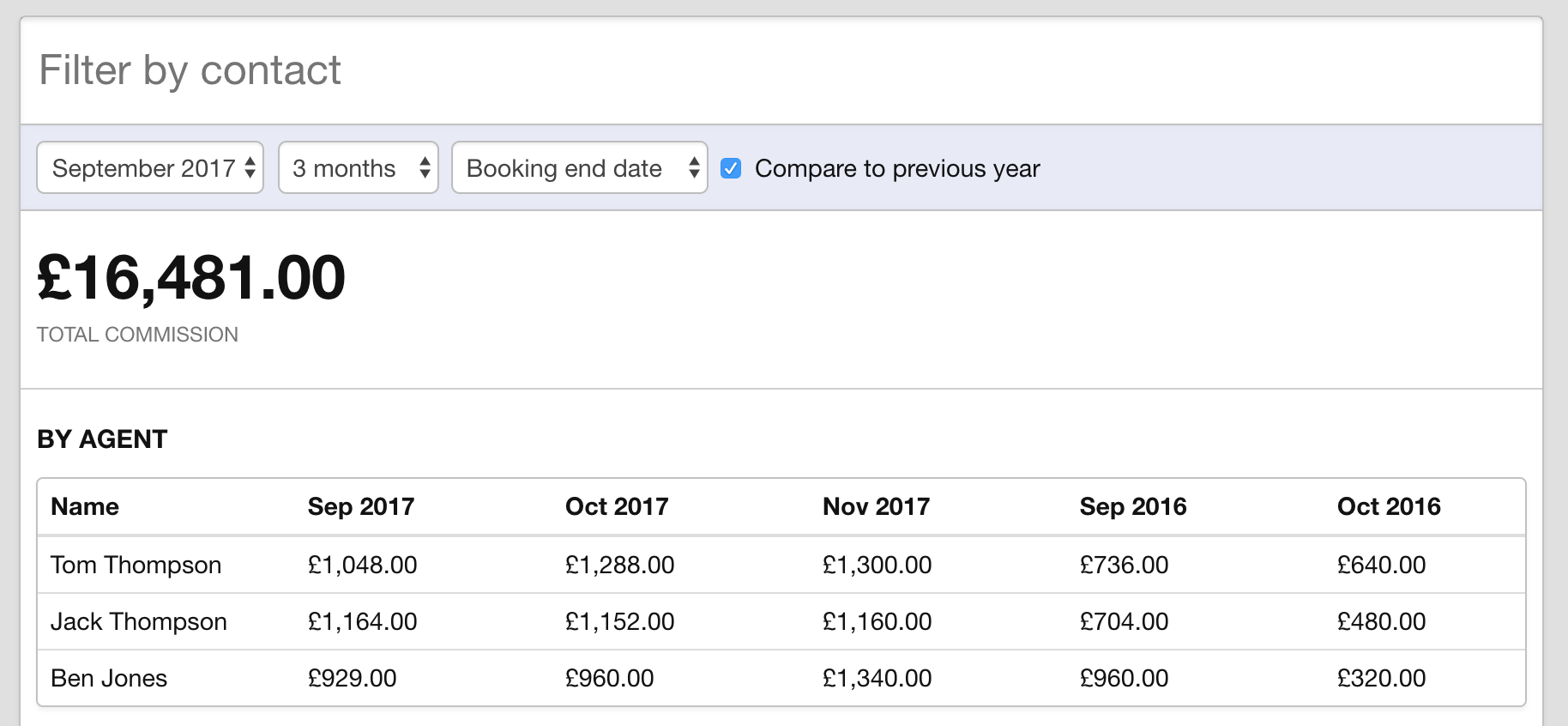 Working very much like the charts report, the report begins with the total from the selected search parameters, with a more detailed breakdown by agent in the table below. In the selectors at the top you can search by agent, month and then change the period as required with a further option to adjust the date which the data starts from. Either the 'date the booking was created' the 'booking start date' or the 'booking end date'.

At the end of the filters there is an option, which, when checked allows you to compare the search results to the previous year, with this information added to the table and also the chart. You can see in the screenshot below I have 3 months selected, September, October and November for 2017 and also then 2016 as the 'compare to previous year' option is selected.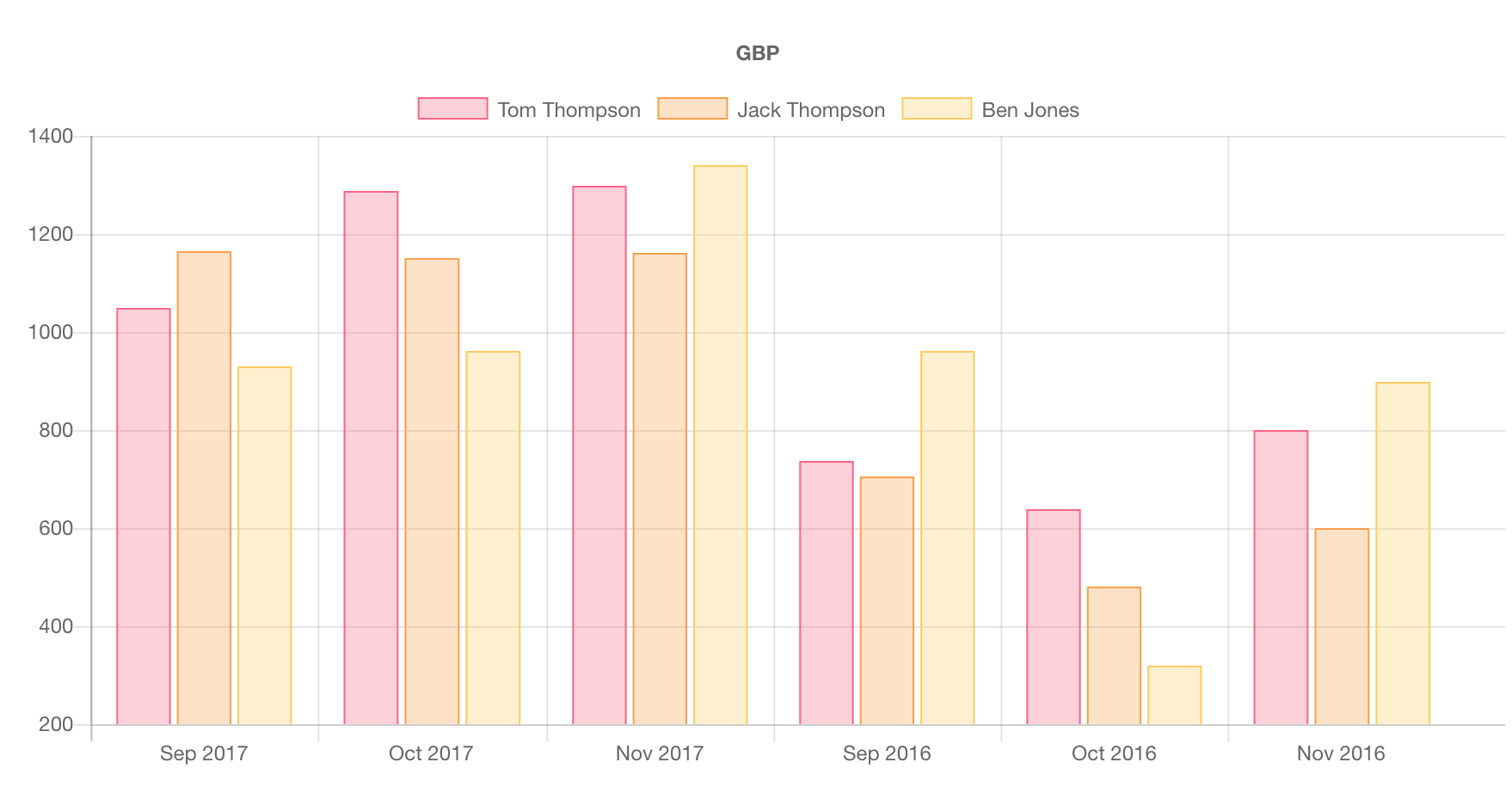 Below the chart you can find the standard breakdown Overture uses to display all the bookings that are making up the information above. At the end of each line however you can find the agent split if you have added any on the booking page.